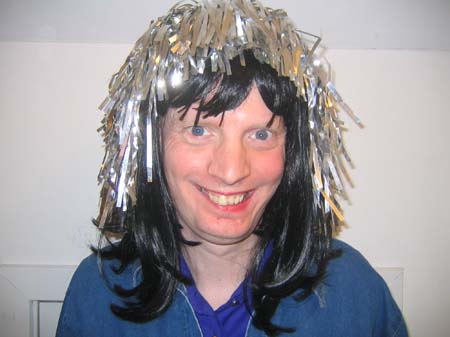 Tove Hansen is an actor and well known from among other things Miss World 1998, 2000 & 2002. Kulturhavn 2002, 2003, 2004 & 2005. HR & MRS Dunst 2004.

Tove Hansen doesn't drink alcohol and have performed in Denmark, France & Holland.

3 ways of performing:
Tove Hansen Solo.
MySpace: myspace.com/forholdergodt (opens a new window)


Dennis Agerblad Band is a trash drag band with 4-5 members.
MySpace: www.myspace.com/dennisagerblad (opens a new window)


With the performance group dunst.
Website: www.dunst.dk (opens a new window)
Booking
Tove Hansen can be booked to entertain among other things at Birthdays, City picnic and other events worldwide.
Contact:
Tel: +45 30 88 62 44
Mobile: +45 24 63 04 78
e-mail: ovemax@yahoo.dk